Everything is in mint condition.
All prices include flat rate shipping.
Paypal only (Credit Card Paypal need to pay extra to cover the fee) (other payments to be discussed)
Everything will be shipped out from U.S.
If you feel unsafe, please ask for registered mail by paying $10.50 extra. I am not responsible for lost items though.
A. Dream Live 5 Pamphlet $30 (Top left-hand corner is bent a little, about an inch, due to shipping) / Hyotei feat Higa Pamphlet $33 (Japan version and Taiwan version, both are Kazuki & Takumi group)
B. Kazuki Kato Photo Books (Voyage and Singer, $25 each)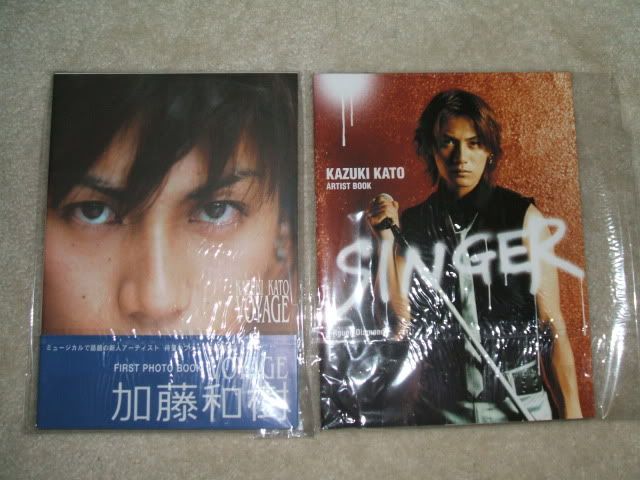 C. Higamyu Rokkaku Postcards $13/ Kawai Ryunosuke Autograph postcards $15 / In Love $40 (brand new)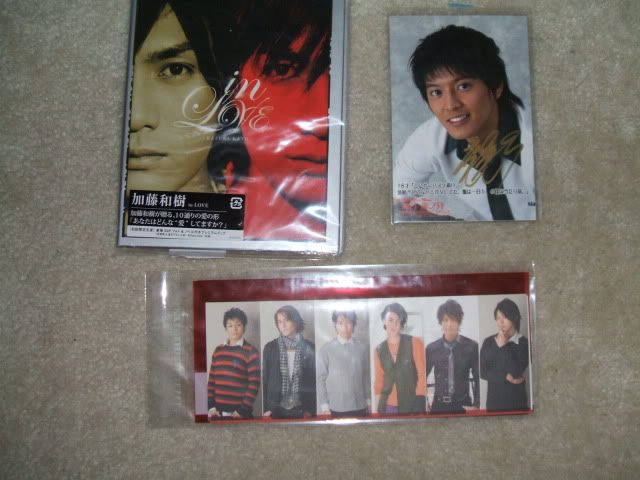 D. Photosets $8 per set
E. Magzines ( $12 each, no posters included)
1. cast prix vol. 3
2. cast prix vol. 8
3. best actor vol. 3
4. visual boy vol. 1 , DVD included
5. cool up vol. 11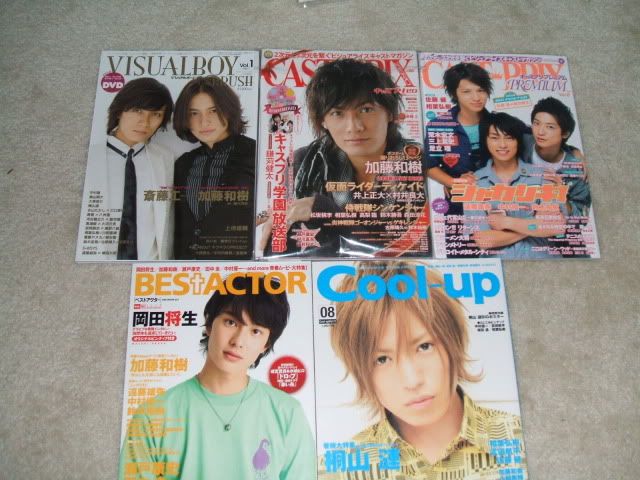 F. Magazine Clippings, posters (you tell me who you like, and I will let you know what I have) $2~5 per person + shipping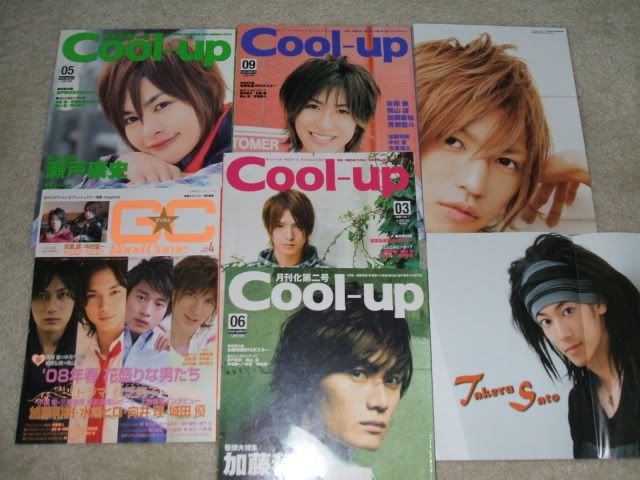 I am moving to another state, can't take these with me, help out! If you live in the states or buy multiple items, I will give discounts. Thanks for checking~